Our instructors have a combined 43 years of taekwondo experience! We are passionate about passing on our knowledge to others and creating a positive, supportive community for all students.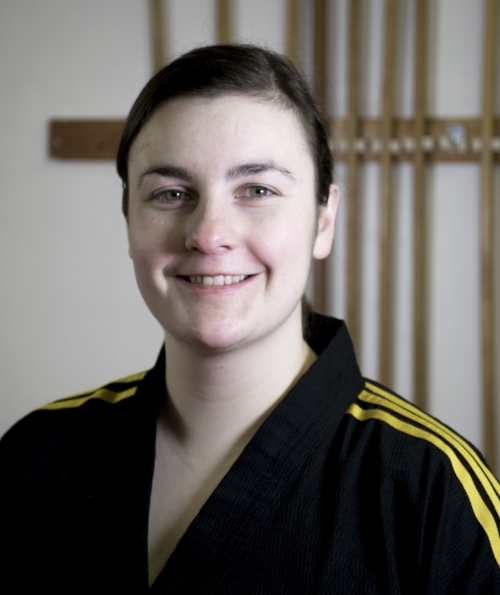 Sera Prokopiw has been doing martial arts for 23 years and teaching for 12 and is a certified Dojang Coach with Sport Canada. She is a 5th dan black belt master in taekwondo and former competitive fighter. Her current passion is learning as many weapon styles as possible. She is committed to constantly improving her own skills and broadening her knowledge to deliver the best training possible to her students. She believes in a strength-based approach to teaching and prioritizes maintaining a safe space for all students to learn.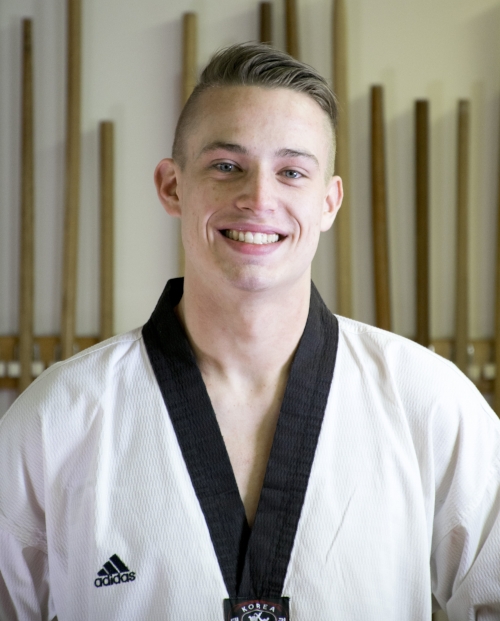 Instructor David Hoeppner
David Hoeppner has been doing taekwondo for 12 years. He holds a 4th dan black belt, and has been teaching for 7 years. He is a former competitive fighter at the national level and loves pushing his students to their limits! He prioritizes preserving the traditional aspects of taekwondo but is also excited about the way the sport continues to evolve.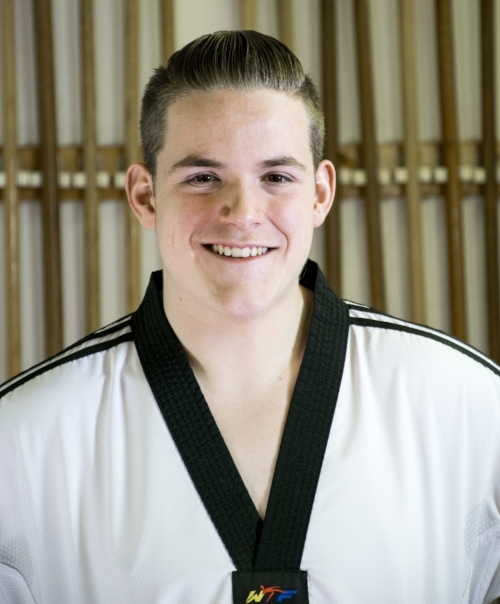 Mathew Doucet has been doing taekwondo for 8 years and holds a 2nd dan black belt. He is a former competitive fighter and has been teaching for 2 years. He loves being physically active and hits the gym almost every day, whether it's to kick stuff or to lift heavy things. He is a positive person and is dedicated to bringing out the best in others. He is deeply interested in all things martial arts, and his students find his enthusiasm contagious!